App Developer Manchester
iOS and Android Developers in Manchester
App Developer Manchester
A lot of people underestimate the importance of having a mobile app as a business and assume that having a website is all that is needed to achieve success online. However, with so many customers accessing the web from their mobile devices, this is no longer the case. A website alone isn't enough when it comes to engaging with a mobile audience. This is why many businesses are enlisting an app developer in Manchester and having a bespoke app created. After all, it's a lot easier for a customer to access the business via their smartphone or tablet when a dedicated app is available for them to use. This is where we come in. At ROUGEdigital, we offer professional app developer services to businesses large and small.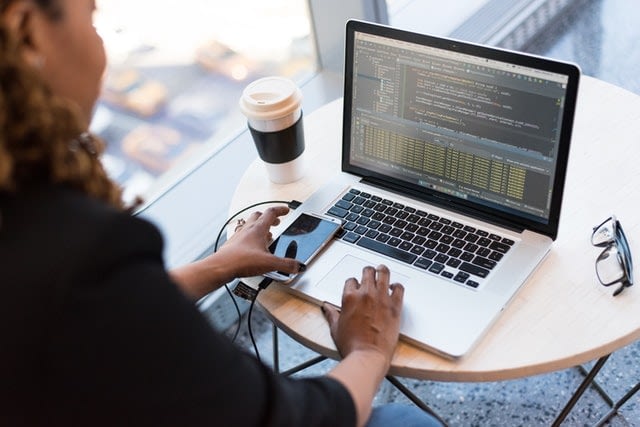 What Can Our App Developer in Manchester Offer?
At ROUGEdigital, we pride ourselves on offering an outstanding app development service in Manchester. Whether you are based in Manchester or the surrounding area, you can count on us to develop an application that ticks every box.
Bespoke Apps For Any Business – At ROUGEdigital, we know that every business is different and therefore no two mobile apps should be alike. All of the mobile apps our developers build are unique, bespoke and created with your business in mind.
Budget Friendly App Development – Don't make the mistake of assuming having a mobile app developed is costly, as it doesn't need to be. We do everything we can to ensure our mobile applications are budget friendly and affordable.
Technical Expertise and Experience – Thanks to technical expertise and experience, our app developers in Manchester are able to develop apps that do everything you need them to do. Even if you have specific and unique requirements, we are able to help.
A mobile app is ideal for building customer loyalty, communicating with customers and marketing the business. Not only is a mobile app a constant reminder of what the business is and what the business does, but it's the ideal place to promote products and services. Plus, in-app purchases and advertisements provide the opportunity to bring in additional revenue.
At ROUGEdigital, we create high quality and bespoke applications for businesses in any industry. If you need a mobile app, get in touch with our app developer in Manchester.
Contact Us Today to Discuss Your App Development Project
0845 52 72 308
ROUGEdigital
The Courtyard, Wits End Stables, Littledales Lane, Northwich, CW8 2SH